My first novel, Welcome to The Fold, was originally published in two halves. The two main reasons for doing this were time and sanity: I had a very limited supply of both throughout 2014 and 2015, and needed to divide the 165,000-word behemoth into two manageable portions.
Well, 2015 saw my partner Emily and I finally buy and renovate our first home, so what was supposed to be the pivotal point in my literary life got pushed back in favour of building a kitchen and clearing out the decade's worth of crap our bastard dear homesellers left us.
Fortunately, that ordeal is now firmly  behind us, and I can fully concentrate on marketing Fold, as well as finishing my second novel, the "animal rights thriller" vegan(Vn), which has been a surprisingly smooth ride so far. My first novel took me eleven years to write, my second will hopefully take no more than eighteen months.
Practice makes perfect, or at the very least makes slightly better.
Anyway, I've finally combined the two parts into one volume, which should makes things far less confusing for new readers – "The Last and the First: Book One Part One" is indeed a bit of a mouthful.
Due to demand from people who've yet to embrace digital readers, I also plan to release a physical version of Welcome to The Fold in the next month or so.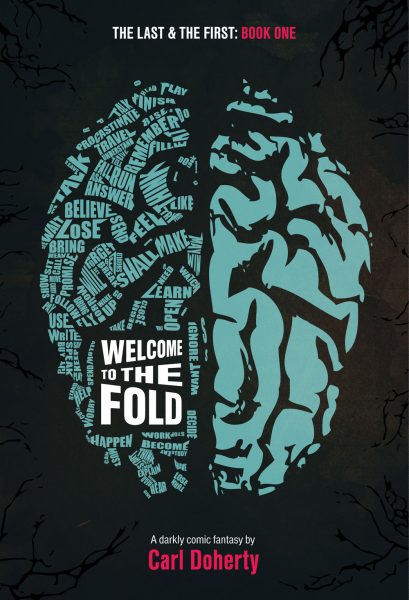 This is not the only thing being combined; quite appropriately, I'm merging both Shelf Abuse and Bothersome Books, in order to better systematize my blogging and marketing… and once more, hopefully retain some semblance of sanity. Two sites is just too much for one man. Bothersome books will move from www.bothersomebooks.com to bothersomebooks.shelfabuse.com, though the original URL will still take you where you need to go.