Things have been a bit quiet here, as I've been determined to get my online comic project, Tomorrow Will Be Worse, up and running. Even if it kills me, which it just might.
TWBW is a webcomic anthology series, consisting of 8-12 page shorts, and the first comic, an 11-page accordion comic about animal rights, called 'It Creeps In' will go live in a few weeks. For now, there's a holding page at willbeworse.co.uk that I'll be expanding over the next few months.
The first four TWBW stories are interlinked, and alongside a prose short will be collected as Behind the Waves: Five Short Stories About Depression. That short story, To See Beyond the Skyglass, is available now as a separate ebook, so please check that out. Just 99p on Kindle and free on Kobo!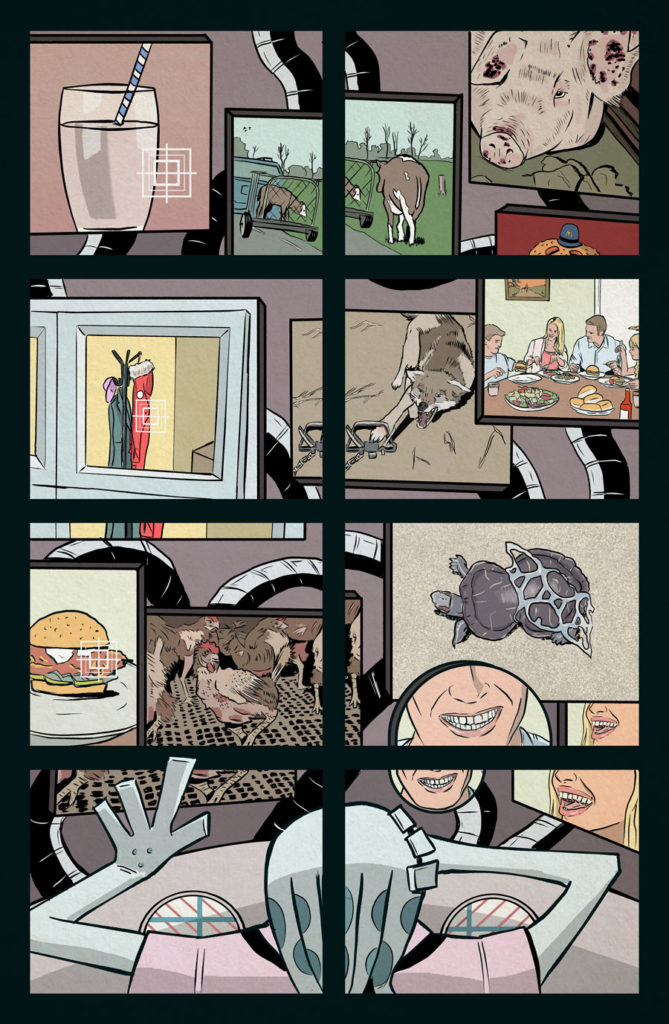 I also produced the rough for a large-scale version of 'It Creeps In' for the Inkhead tent at this year's Village Green, Southend-on-Sea's annual festival of arts and music. The prototype measured in at 3 metres long, and I'll be using a finished version to help promote my second novel, vegan(Vn), early next year, as the two are thematically conjoined. Check out the video below to get a vague idea as to what it's about.
Just putting together my giant-sized accordian comic. 3 metres long! Just 3 panels to go… This piece will be viewable at the @villagegreenfes tomorrow, and visitors will be be treated to art workshops from some of the South East's finest indie comic creators and illustrators. pic.twitter.com/2nwQ3fZjsr

— Carl Doherty (@shelf_abuse) July 12, 2019
I have to question how anyone who draws digital comics for a living is able to physically function, as drawing for 4-8 hours a day for just 3 weeks left me barely able to walk for several days. So, if you'll excuse me, I'm off for a long walk!