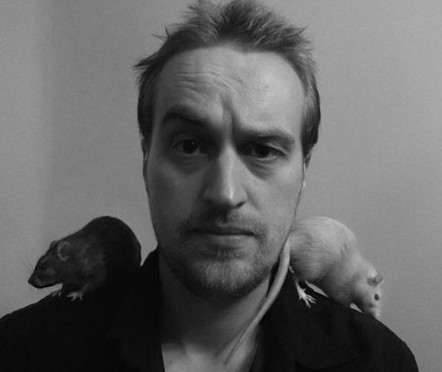 Carl Doherty has written about movies, video games, comic books and literature for almost a decade, forging ill-informed critiques for a variety of websites, blogs and publications. He currently blogs at www.shelfabuse.com, where he passionately advocates creator-owned comics and storytelling.
Carl currently resides on the murky, Lovecraftian shores of Southend-on-Sea, making a quick buck as a web designer, graphic designer, digital artist and copywriter. Welcome to the Fold is his debut novel, and the standalone first instalment in the epic six-book comedy fantasy series The Last and the First. An unrelated second novel, vegan(Vn), and graphic novel project Behind the Waves will follow in 2019.
###
Read the FAQ or contact Carl here.
Like many an impoverished workshy writer/artist I am always open to offers for freelance writing/design work.
Over the past few years I have filled roles related to the following creative skills:
Journalist / Critic / Professional blogger / Content writer
Web designer (blogs / portfolio sites / online stores)
Graphic designer / Illustrator (advertisements / logos / promotional material)
Desktop publishing
SEO consultant
Tutor (creative writing / storytelling workshops / digital art workshops / web marketing courses)
Please feel free to get in touch with any opportunities or suggestions, or to request a PDF of my digital portfolio.